Changes, changes…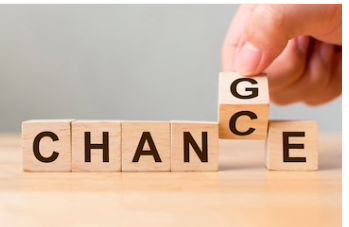 Since we last posted there have been a lot of changes at Prompt Proofing. We've been MIA for a few months as far as our blog is concerned and the changes we've experienced this past summer are part of the reason for this.
We've moved
By far the biggest change at our end is that Prompt Proofing has moved! We've recently relocated from Victoria BC to Stratford Ontario – a distance of some 3300 kilometres. Of course, when not working for our valued clients, this has meant I was kept pretty busy with staging, selling, packing, moving, buying and renovating…
All moves are stressful, right? Nonetheless, I have to say that this particular move did not – to put it mildly – go well! We arrived in Ontario with two suitcases, only to learn that the truck with all of our household, personal and business possessions, had gone up in flames! Certainly not something we ever would've envisaged and devastating, obviously, for many reasons. However, I prefer to think of the image of a phoenix rising from the ashes and look forward to a new – albeit rather different than planned – future. A chance for a fresh start?
It could have been worse!
Two things we did get right: one, to take out insurance (thank goodness – how tempting not to bother!) and two, to have all of Prompt Proofing's business files, data and records safely in the cloud. The latter has been a total life-saver. We lost two desktop computers but fortunately travelled with our laptops and smaller electronics. Having continuous access to all of our files through the cloud has meant that there has been no disruption to business at all, even if I have sometimes been working from a laptop at a kitchen table…
We're now getting settled into our new home and I am particularly enjoying my office, which has a lot more space than previously.
We've streamlined our services to serve you better
So much for changes that have affected us but, if you haven't used our services for a while, there are also a number of changes that affect you, the customer. A few months ago, we streamlined some of our services and changed our pricing structure; the majority of our services are now billed by the hour, rather than by word count.
For example, we now combine proofreading and editing, offering customers the option to select the service that best suits their needs and budget: simple proofreading – checking links, spelling, punctuation and grammar; light editing – reworking or rephrasing occasionally to improve flow or clarity; or a full edit, with some substantial rewriting. As we now charge by the hour rather than the word, the cost is relative to the amount of editing (and therefore extra time) that clients choose. Most clients will have experienced little change in the overall cost with some finding it even a little cheaper than before and we feel this is a much fairer system, both for us and for our clients.
On the writing front, we're also charging by the hour (with the exception of press release writing, which we continue to offer at a flat rate – assuming it is for a release of standard length). For all other writing projects we offer a standard service with either a 24-hour or 72-hour turnaround time, much as before. However, we now also offer an enhanced service that allows clients who would appreciate this the chance for greater input and feedback. This service does take a little longer due to the 'back and forth' involved and may, therefore, cost a little more, but is an attractive option for some of our clients.
One other change is the cut-off time for rush orders. Previously, we were using Pacific Time in all of our policies. We now have one editor on Eastern Time and one on Central Time, so our cut-off times have fast-forwarded three hours and are now all on Eastern Time. Take a look at our policies on the Order Now page for full details but mostly these changes affect our 12-hour rush orders for proofreading and editing; rush orders will now only be accepted if they arrive before 2pm Eastern Time, Monday thru Saturday (excluding Canadian statutory holidays).
We thank all of our loyal customers for their continuing business. While we no longer offer our Priority Program, we do offer select clients in good standing, who generally have multiple orders a month, the convenience of monthly billing. Additionally, if existing clients refer someone – who then places an order – we will thank them with a 10% discount on all of their orders for one month. We're excited to continue serving you from our new location.