Happy Groundhog Day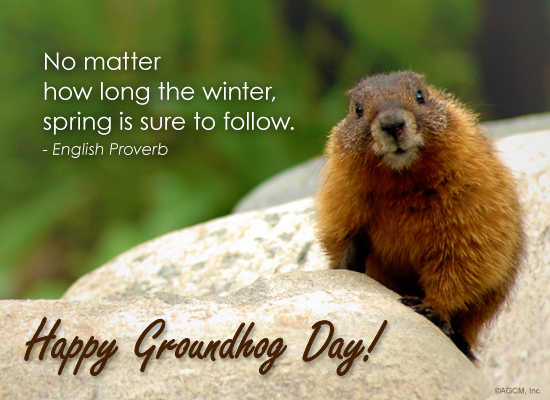 Firstly, we'll  'fess up and admit that this is a repeat of our Groundhog Day post from 2016. But we think that's perfectly reasonable as repetition is what Groundhog Day (we're referring to the movie now) is about after all.
However, please note the comments on change in the original post below. At the beginning of 2018 we made a few changes at Prompt Proofing in an effort to improve our services and offer our valued clients more options. (The main changes are outlined below the post.)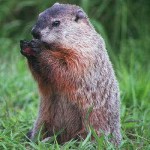 Today is Groundhog Day – a somewhat whimsical tradition where predictions about the length of winter are made according to the shadow cast by a cute furry rodent. The fact that this tradition is often celebrated in parts of North America where, at the beginning of February, six more weeks of winter are pretty much a given, makes it even more bizarre. However, I digress! I was thinking more of the 1993 movie Groundhog Day where the unlucky protagonist, played by Bill Murray, is forced to relive the same day over and over and over again – until he finally gets it right. Of course, this is Hollywood but the point is that he does – eventually – get it very right indeed. However, to do so he has to gain insight into his life and make changes.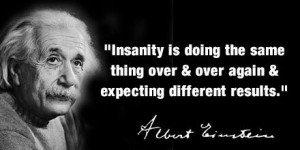 Can't argue with Einstein on this one! If you want a different (better) outcome then change will be necessary. Something isn't working well in your business? Change it! Your blog posts aren't engaging readers? Change the format and/or content. Press releases aren't getting the results you hoped for? Re-examine your distribution outlets and targeted audience. Consider the writing style – and length (less is more). Not getting repeat customers? Ask past customers for feedback to see where you could improve your services. Change can be scary but failure to change condemns you to a never-ending Groundhog Day scenario – without the happy ending!
———————————————————————————
Outline of changes introduced by Prompt Proofing in January 2018:
Proofreading and editing services – We no longer differentiate these two services. We ask you, when you order, whether you want 'just' proofreading, a light edit, or more in-depth editing and edit your documents accordingly. Additionally, we now charge by the hour rather than by the word, as previously. Consequently you pay only for the time taken – generally, the more editing you require, the longer it will take but we are confident most customers will not see any significant increase in price, and that some may even see a slight decrease.
Writing services – We continue to offer the standard (72-hour turnaround) writing service (likely our most popular) along with the 'rush' (24-hour turnaround) option. However, we are now also offering an enhanced service. This allows for more input by phone/email at the beginning of – and during – the process, along with the opportunity to receive a first draft and give feedback on that. This service is best for those who can allow up to one week from start to finish as we need time for more going back and forth, and also for those who want greater input into the process. As with our proofreading/editing service, we have moved from charging by word count to an hourly rate. Standard (72-hour) and enhanced services will be charged at the same hourly rate, though those requesting enhanced service will generally pay a little more due to the extra time involved. As now, our 'rush' (24-hour) service will be a little more costly.
Press release writing or editing – This the most popular of our writing services and also predictable in terms of length and format. As such, there are no major changes to our rates for the standard or 'rush' writing service. However, we are offering the same enhanced service as with other writing projects (see above) and this will cost around 50% more to compensate for the additional time needed. We also continue to offer press release editing, at pre-set rates, for press releases drafted by the customer – up to 400 words. (Customers wanting us to edit/rework press releases longer than this should see our editing services as mentioned above.)
We trust you will find these changes beneficial and look forward to serving you in better than ever in 2018.