5 Ways to Make Your Home-Based Business Greener
Most businesses have wised up to the fact that 'going green' is not only good for the planet but also for their bottom line. Clients expect or even demand it, preferring to patronize businesses that operate this way. Additionally, 'green' practices also tend to save money – it's a no-brainer!
When it comes to home-based businesses, it's even easier to install and observe more sustainable practices. Here are five areas you can consider when trying to make your home-based business more environmentally friendly:
1. Go paperless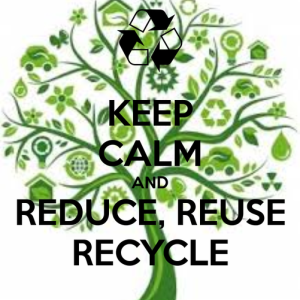 You've been talking about it for years but do you still find yourself drowning in paper? Paper clutter alone is enough to cause serious anxiety and stress (if you do need another reason!) Trees give us oxygen AND serve as carbon sinks; saving as many as possible is just plain common sense.
Occasionally hard copies are needed but, if you're in the habit of printing – just because you prefer to look at a "real" document or hold a piece of paper, it's time to reconsider. Something as basic as a note on top of your printer (on previously used paper of course!) to remind yourself – "Do I really Need to Print This?" might help. If you MUST print, be sure you're using recycled paper and – as soon as you can afford it – invest in a printer that uses refillable ink cartridges. Review and edit documents on screen, not paper.
Keeping business accounts online – categorized in the way your tax system likes them – will save you no end of time during tax season and also ensure (you ARE backing up your documents in the Cloud, right?) that you always have a readily accessible copy. Invoice your customers by email and set yourself up to accept e-transfers automatically – no paper needed!
2. Create your own climate control
Many of us have experienced working in office buildings that are often over-heated or over-cooled. No one should need to strip down to a t-shirt in February, or wear a sweater or jacket in July, just because the climate control in their work space is over compensating.  One of the advantages of a home office is that you have the luxury of controlling your own indoor climate. Warm? Open a window – the fresh air will make you feel more alert and freshen up your work space. Chilly? Put on a sweater before turning up the thermostat.
3. Source your office furniture responsibly
If you're just setting up your home office, this is the perfect opportunity to consider the carbon footprint of your furniture. This generally means avoiding big box stores who may use endangered woods from Asia or Indonesia, for example. Ideally, you don't want your furniture to have travelled that far anyway.
Instead, check out local antique stores or even garage sales – if you can re-use an existing piece of furniture, that's awesome – and considerably cheaper. Otherwise, at least try and find local businesses where the furniture is made in your home state or province and delivery distance is minimal. It's always good to support other local businesses, of course.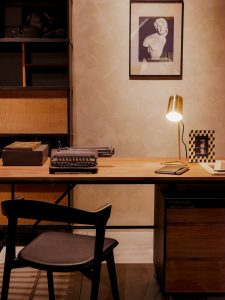 4. 'Green up' your drinks and snacks
This is easy; you're at home! You can prepare healthy snacks, served on a plate that gets washed and re-used, not a plastic or styrofoam take-out container from a cafe. Need coffee? Ditch the Nespresso or Tassimo – those little pods take centuries to break down. Try a small kettle (not over filled) and a French press.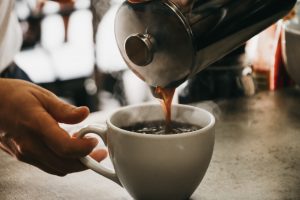 5, Add plants
If you don't already have house plants, get some! Especially use them in the area where you work.
Plants:
clean the air, giving you numerous health benefits
create a relaxing ambience, decreasing stress (think forest-bathing!)
act as carbon sinks and produce oxygen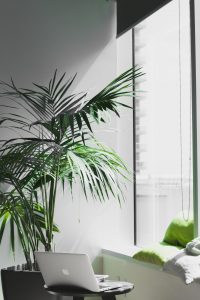 If you really want to get adventurous, try a 'green wall' or hang plants from the ceiling; you'll love going to work in your plant-filled office!
Any other ways you can make your workplace greener? Feel free to send your suggestions.